Although I am NOT an election official, as a candidate for United States Senate, I encourage & invite you to consider the following ideas & suggestions.
🏳️‍🌈mike🇺🇲

1. Please remember to register as a DEMOCRAT.
2. If you belong to another political party, you will not be able to vote in the DEMOCRATIC primary.
3. Switch your registration to DEMOCRAT to vote for Michael Soetaert.
4. Vote with a paper ballot, request an absentee ballot, and participate in early voting. Refrain from digital or electronic voting.
5. Encourage and invite your family, friends and colleagues to do exactly what is requested above.
6. Tell everyone everything via text, email, social media, church, school, work and community events.
7. Make and print your own banners, buttons, bumper stickers, flyers & signage with OUR jpegs.
8. Organize local action committees to door knock and coordinate field trips.
9. If you have a specific skill set that you would like to contribute, volunteer. Currently we are seeking accounting and legal volunteers.
10. If you have a great idea, let us know asap. Be creative and imaginative.
Most importantly, REGISTER as a DEMOCRAT.
Michael Soetaert is a candidate for United States Senate & is NOT an election official.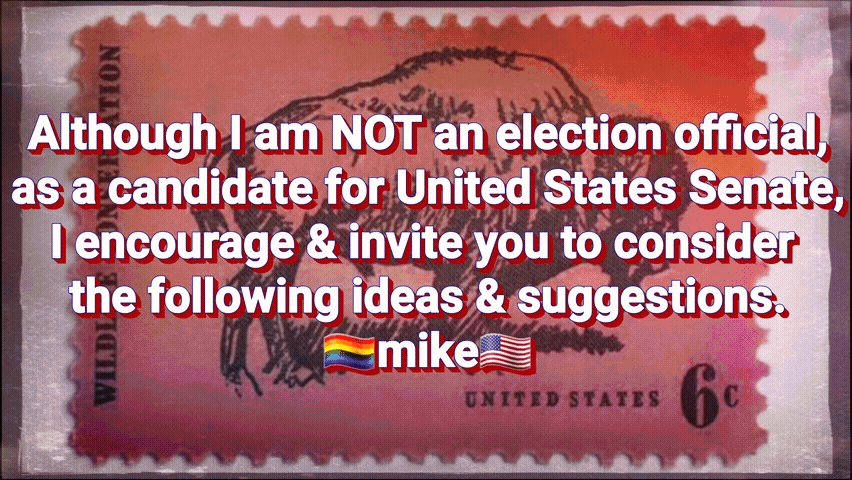 Organizing Plan for
Michael Soetaert
for
United States Senate
"What can I do?"
Help US organize
in YOUR county.
This a 105 county campaign and that means relying on people who know their hometowns best to guide our organizing effort.
Campaigns have used organizing primarily to get out the vote in the last 60 days of an election, with a few voter registration efforts scattered in along the way. We have to start earlier, think bigger, and root our organizing efforts in community-building, not short-term thinking. We need to use organizing to expand the electorate. That's how we reach more people, get more folks voting, and make real change. It worked in Georgia, and it can work in Kansas.
Here's how you can help:
1. Help Organize Your County
We're building volunteer teams in every county. The most important thing you can do right now is sign up to join your county team. This involves spreading the word to EVERYONE EVERYWHERE through calling, emails, texting and social media. Help us make sure that EVERYONE EVERYWHERE is ready and able to vote.
How?
By helping to register new voters (which can now be done online in KANSAS) and by starting conversations with voters from marginalized and neglected communities NOW.
Organize Your County
2. JOIN OUR DIGITAL VOLUNTEER TEAM
Most people communicate with each other online – so let's make sure we're taking an organized approach to those networks. For our digital volunteers, share news about our campaign and encourage more people to join. This is essential NOW, when all of our organizing must be done remotely. Over 40% of the electorate gets their news from social media, so your posts ARE fundamental!
Join Our Team of Digital Volunteers
3. CONSTITUENCY TEAMS
WE are listening to EVERYONE EVERYWHERE. Inform us of the issues that matter to you. We're building a Kansas agenda that reflects OUR whole state including YOU! Take time to share your perspective with US.
Join a Constituency Team
4. VOLUNTEER LANGUAGE BANK
As we're reaching out to different communities across Kansas, one of the biggest skills we need is translation and outreach in multiple languages. Georgia led the country in consistent outreach across language barriers. If you have language skills and would be willing to volunteer to assist with our outreach, we'd love to hear from you.
Join Our Volunteer Language Bank
Can YOU provide volunteer language and translation support?
What language do you speak?
SUMMARY
2022 is an enormous election cycle for KANSAS.
OUR United States Senate candidacy could decide who sets the agenda - but it's only one part of what's at stake. The entire state legislature and Congressional delegation are up for re-election, and we'll be voting under new maps that will be redrawn based on the 2020 census.
OUR Senatorial nominee will lead the top of the ticket. If WE organize well, it could have down-ballot effects that help us gain seats across Kansas. That gives US an even greater obligation to learn the lessons of Georgia and start organizing early.
This organizing plan is a starting point – not a finished product. It is a work in progress. If YOU have any ideas or recommendations, we're happy to hear from you. Please contact us @ [email protected]
PLEASE REMEMBER TO USE THIS DISCLAIMER WITH EVERYONE EVERYWHERE: "I am NOT an election official. Soy voluntario NO oficial electoral."
In deep gratitude & infinite PEACE,
🏳️‍🌈mike🇺🇲
Get involved today.
PAID FOR BY MICHAEL SOETAERT FOR SENATE
/